Shopping for a new sedan? If you've done even a little bit of research, you have probably noticed that there are now tons to choose from. With so many makes and models, picking one may seem like an impossible task. That's why we put together a comparison that matches the 2019 Hyundai Sonata against the 2019 Nissan Altima:
2019 Hyundai Sonata
The base engine in the 2019 Hyundai Sonata is a 2.4-liter, 4-cylinder unit that generates 185 horsepower. You can also opt for the 178-horsepower turbocharged 1.6-liter, 4-cylinder engine in the Hyundai Sonata Eco or a 245-horsepower turbocharged 2.0-liter, 4-cylinder engine. With its standard front-wheel drive, this sedan offers a smooth ride and controlled maneuvering.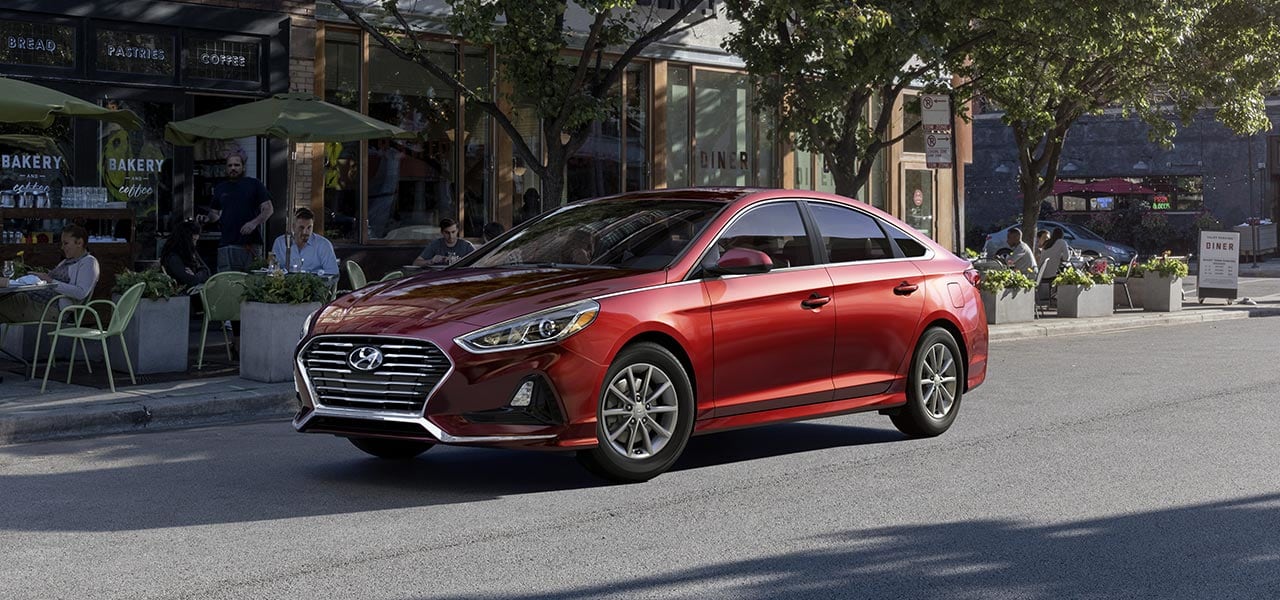 2019 Hyundai Sonata Details:
Engine: 2.4-liter, 4-cylinder
Power: 185 horsepower
Transmission: Six-speed automatic 
Five people fit comfortably in the Hyundai Sonata, and the standard cloth-upholstered seats are very supportive. Available interior features include leather upholstery, sport seats, and power-adjustable front seats. If you want a vehicle with many tech options, the Hyundai Sonata won't disappoint. Bluetooth®, a 6-speaker audio system, a USB port, and Apple CarPlay® and Android Auto™ integration are all standard. You can also get push-button start, navigation, satellite radio, and wireless device charging.
As for safety, the 2019 Hyundai Sonata received excellent ratings from both the Insurance Institute for Highway Safety and the National Highway Traffic Safety Administration. Standard features include blind spot monitoring, rear cross-traffic alert, and lane change assist. Adaptive cruise control, rear parking sensors, and automatic emergency braking are just a few of the available features.
2019 Nissan Altima
The 2019 Nissan Altima comes standard with a 2.0-liter, 4-cylinder engine that offers 188 horsepower. You can also go with a 248-horsepower V6, and both engines are mated to continuously variable transmissions (CVT).
Like the Hyundai Sonata, the Nissan Altima seats five on standard cloth seats. Leather upholstery is also available, as are heated front seats and a heated steering wheel. Bluetooth®, Apple CarPlay® and Android Auto™ integration, and voice recognition are also standard. As for safety features, automatic emergency braking and a rearview camera are standard, but you will have to upgrade to get things like blind spot monitoring, lane departure warning, and pedestrian detection.
2019 Nissan Altima Details:
Engine: 2.0-liter, 4-cylinder
Power: 188 horsepower
Transmission: CVT
Still not sure which car to choose? We think the extra advanced safety features on the 2019 Hyundai Sonata put it above the Nissan Altima. Come talk to a Hyundai dealer at O'Brien Hyundai of Fort Myers. We will gladly answer any questions you may have and take you out for a test drive. And if you're interested in something else, we have a big selection of new and used Hyundai models.