Autotrader Names Hyundai Palisade SUV and Sonata Among Its Best New Cars for 2020
The Autotrader list of the Best New Cars for 2020 is out, and two of Hyundai's models, the Palisade SUV and the Sonata are on the list. Hyundai has continued to improve its car models, and it is the only brand to win more than one Autotrader award this year. Here's some more information on why the Palisade and the Sonata made the list.
The Palisade SUV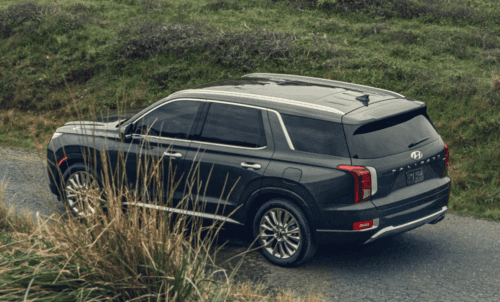 Autotrader said that the Palisade gives buyers a great balance in affordable luxury. While Hyundai is known for its value, the automaker has continued to add value to its lineup with features you expect from a luxury brand. First, the Palisade offers customers three rows of seating, which is great for expanding families. The cargo hold is also roomy, which is a must if you are trying to take the family camping. The interior of the Palisade doesn't say bargain brand at all. In fact, it looks like a luxury brand, with dual moon-roof options, automatic start and keyless entry, rear camera, adaptive cruise control and emergency braking, heated windows and steering wheel. The Palisade also comes with enough horsepower to get you where you need to go, but with economy gas features you expect from Hyundai.
The Sonata Sedan
The Hyundai Sonata has also stepped up its game. It is a sporty addition to the mid-sized sedan market. Like the Palisade, the Sonata features a roomy interior with a big trunk to store gear. All of the new design features are a way to put the Sonata as a solid choice for people who want luxury at a bargain price. Some of the upgraded features include the upgraded Bluetooth and apps entertainment system, an upgraded engine, and upgraded safety features. The safety features include adaptive cruise control, forward collision warning, and blind-spot monitoring, which has been shown to lower crash rates.
Both the Hyundai Palisade and the Hyundai Sonata are excellent options in the mid-size SUV market and the mid-size sedan market. You get more luxury for less money, and you also get Hyundai's amazing warranty of 10 years or 100,000 miles. What's not to love?
Are you ready to buy a new car? We can help! Come by and see us at O'Brien Hyundai of Fort Myers, 2850 Colonial Blvd in Fort Myers. You can also give us a call at 239.970.9254.