Experience the Standout Hyundai Sonata Limited
We know many of you have time on your hands right now, and we also know that you may be spending part of that time looking at new car pictures and dreaming. If you are dreaming about a new car, let us take a minute to tell you about the best qualities of the 2020 Hyundai Sonata Limited.
What Are Some Key Features of the Hyundai Sonata Limited?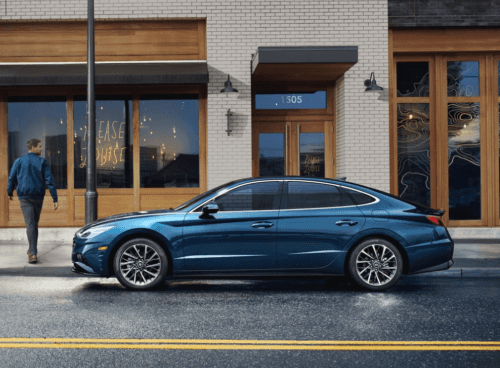 One of the features of the 2020 Sonata Limited we like the best is the Hyundai Digital Key. This digital key allows you to access your vehicle with an app on your smartphone. You can control many different systems on your car with the digital key, such as door locks and remote start. You can also allow other people to access your car through the app. You control who can get in, who can communicate with your car, and who can drive your car. You can practically drive your car without having your keys.
Another amazing feature on the 2020 Sonata Limited is the blind-spot collision warning. When you use your turn signal to change lanes the car warns you if something is in your way, with both an audible warning and a visual warning. This makes it much harder to have an accident in the blind spot. A lot of accidents occur when cars change lanes and another car is there. By warning you of objects in your lane, we help to make the highway safer.
The Revolutionary Display
We know that distracted driving is a major issue on the road. That's why our 2020 Sonata Limited has a display that is easy for the driver to keep their eyes on the road, and not on the display. The screen is large and clear, which means you spend less time looking at the screen and more time driving carefully.
Remote Parking Assist
One of the most amazing features of the 2020 Sonata Limited is park assist. If you hate parallel parking, our car can get you into a tight spot, and get you out of a tight spot as well. You can also move your car to allow people to get into it without even being in your car. How amazing is that?
When you're ready to buy your next car, you can contact O'Brien Hyundai of Fort Myers at 239.970.9257. You can also come by and see us at 2850 Colonial Boulevard in Fort Myers.